The Wedding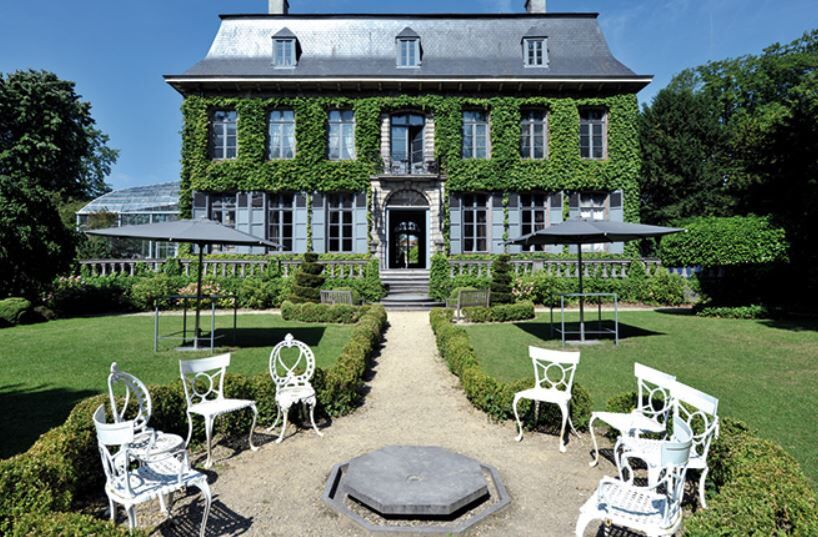 Saturday, August 31, 2019
5:00 PM
Ceremony
Wolvendael Park
Avenue Wolvendael 36, 1180 Uccle, Belgium
Reception
Kasteel van Ruisbroek
Karel Gilsonstraat 15, 1601 Sint-Pieters-Leeuw, Belgium
The wedding ceremony will take place in the Park of Wolvendael. However, if the weather conditions are too bad, the official ceremony will be moved to the Townhall of Uccle, Place Jean Vander Elst 29, 1180 Uccle.
After the ceremony we will move directly to Chateau de Ruisbroek which is just a few minutes away by car.
At the venue we will get started with the reception and invite you later on to have dinner with us. Afterwards the epic party will start and we hope you will dance all night with us.
Planing of the day:
17h - Wedding ceremony Park of Wolvendael
Chateau de Ruisbroek:

18:30h - Reception
20:30h - Dinner
23:30h - Party

Event FAQs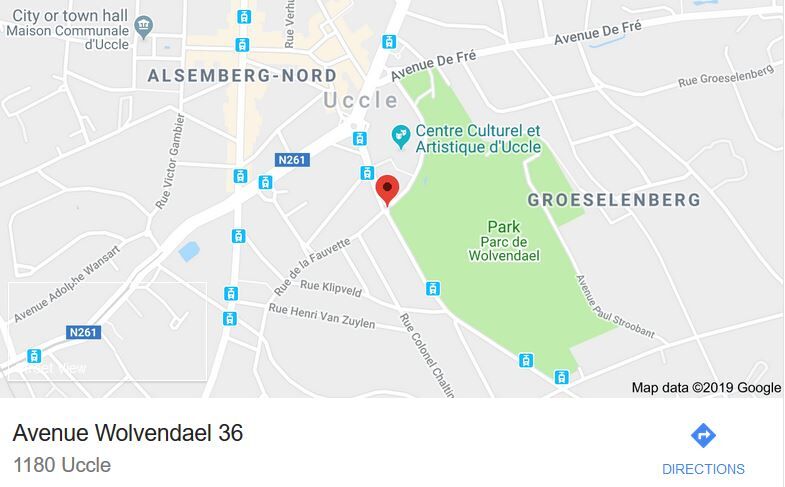 What time should I arrive?
The ceremony in the Park of Wolvendael starts at 5:00 sharp, so make sure you arrive some time before.
What's the parking situation?
There are plenty of parking spots around the Park of Wolvendael. However, you might consider that you need to walk a bit in order to come to the specific spot where the ceremony will be held. At the venue (Chateau de Ruisbroek) are plenty of free parking spots.
What language will be spoken?
The ceremony will be held in French/English. As we are multiculti and people from all over the world will join the weeding, speak the language you feel the most comfortable with but make sure no one is left aside. As last option body language always works 😉 The bridesmaids and groomsmen are happy to translate in any case.
How to get around?
If you are coming by car it would be nice if you could tell us in advance, so that we can organize some shared rides to the venue.
What's the dress code?
There is no color dress code or special request. Just put on your most fanciest dress or suite in which you feel the best.
Can I take pictures?
You can take pictures anytime you want but our professional photographer Jhon Bauwens will be with us the whole day and makes sure to get the perfect shot, so better enjoy the moment with us 😉
If I have food intolerance's, what should I do?
If this is the case, please contact us in advance so that we can arrange something for you.
Can I bring a date?
Check your invitation, if you have questions ask us.
If you have any further questions please contact us:
frederikekrebs@gmx.de +32 484 716775
hadrienpiliego@gmail.com +32 478 301255

The Evening Before
Café Le Refuge

Friday, August 30, 2019
7:30 PM
Café Le Refuge
Chaussée de Saint-Job 668, 1180 Uccle, Belgium
No matter if you are coming from far away or living in Brussels or around, we would like to organize a small get together the evening before the wedding. We want to enjoy a relaxed and nice moment with you over some drinks. That gives us the chance to enjoy the maximum time with you and you can already meet and get to know some other guests.
No special dress code needed, just come like you are and enjoy a good beer or wine with us. The first drink is on us. If you like to join please RSVP